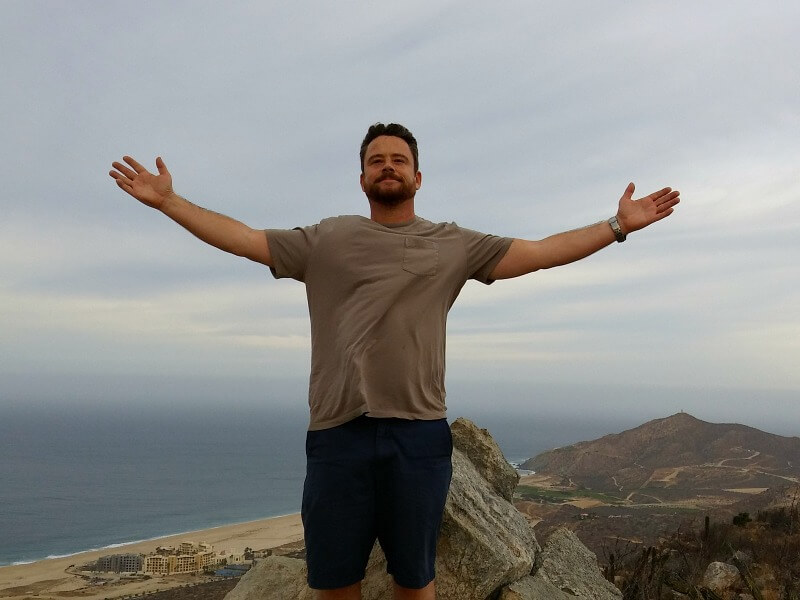 Chris is co-founder of CaboViVO, co-writer of Fodor's Los Cabos travel guidebook, Editor at Baja.Ca, the Los Cabos local expert for 10Best at USA Today, and is a contributor to Forbes Travel Guide, as well as other websites and publications. His specialty is travel related content about the Los Cabos region of Baja California Sur.
Chris grew up in the small town of Jeffersonville in Southern Indiana, a shipbuilding outpost that once produced paddle wheel steamers for the Ohio and Mississippi River trades. After studying English Literature at Indiana University, he honored a long-standing family tradition by enlisting in the U.S. Navy. This four year commitment included participation in United Nations peacekeeping efforts during the Yugoslavian Civil War, as well as memorable trips to Italy, Israel, and other semi-exotic ports of call
After mustering out of the Navy, Chris did what many people with English degrees do: he became a bartender. Ultimately, his love of beer and wine led him to the San Francisco Bay Area, where he spent years studying and drinking, drinking and studying, before being certified by the Court of Master Sommeliers in 2009. During his time in Northern California, he also received his M.A. in Humanities from San Francisco State University. He has been a full-time resident of Cabo San Lucas since 2010.