Viva La Plaza has Reinvigorated the Downtown Heart of Cabo San Lucas with a Delightful Weekly Blend of Art, Culture, History & Cuisine
For decades the Land's End community of Cabo San Lucas has been best known for its fishing and boisterous nightlife. Now, attention is finally being paid to its history and culture, in ways that are both eye-catching and delightful.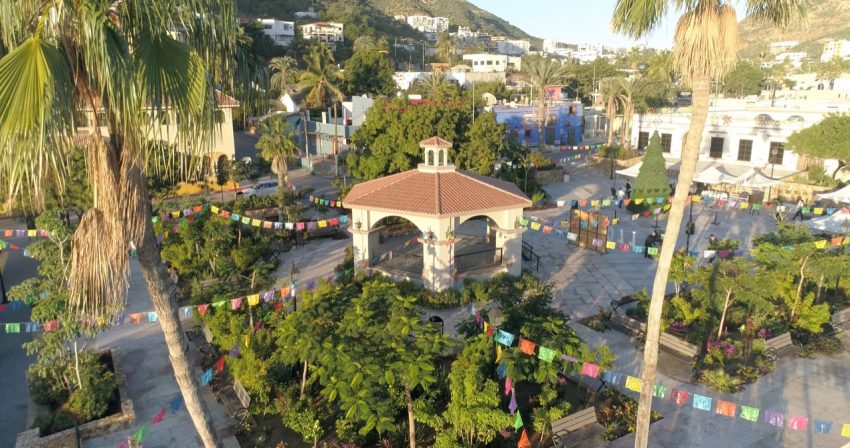 Held each Friday from 6 to 10 p.m. during high tourist season – October through May – Viva La Plaza is centered around Plaza Amelia Wilkes, the town square named for a beloved local schoolteacher and political figure who was a leader during a time when few people had ever heard of Cabo San Lucas, and tourism was in its infancy. 
The plaza recently underwent a major renovation, with new stonework and garden plantings around its central gazebo, a fresh paint job for the Natural History Museum, and a new statue dedicated to the memory of Amelia Wilkes Ceseña. But it's not just the plaza itself which is now picturesquely pretty. From the hills of Pedregal, which tower beautifully in the background, to the old Catholic church, Parroquia San Lucas Evangelista, and the colorful bars and restaurants that surround the square, this area is now undeniably the most charming in the city.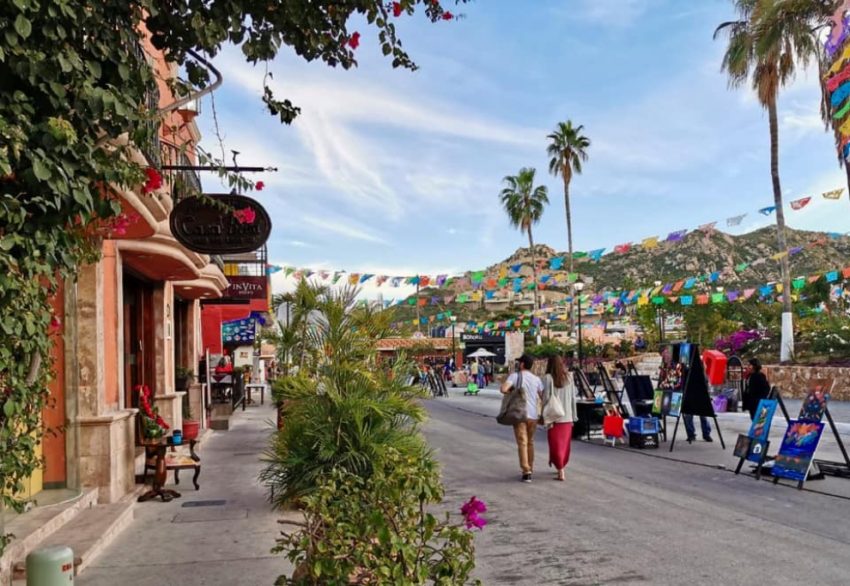 But the aim of Viva La Plaza is not simply to bring attention to this charming area, but rather to return the town square to its rightful place as a center of social life in Cabo San Lucas, as it was during the heyday of Amelia Wilkes herself. To do this, the organizers of Viva La Plaza have organized their seasonal weekly cultural festival with both locals and tourists in mind, blending art with food, music and dancing.
On Friday nights the streets around Plaza Amelia Wilkes are closed, the streets open or for people to explore the work of local artists (either set up on easels in the street or at nearby galleries like Hector Estrada Art Gallery), to marvel at the performances of costumed street performers, to sample homemade churros or cocktails from neighboring bars, and be entranced by traditional Mexican music and folkloric dancing, which takes place on the stage in front of the Natural History Museum. 
One piece of permanent artwork is a giant sign commemorating kilometer marker 0, which is both beautiful and exaggerated, just like life in the southernmost community on the Baja California peninsula!


Want your business, activity or event featured and promoted by CaboViVO, please be sure to contact us here, thanks…
Saludos from Co-Founders…
Chris Sands and Michael Mattos