Bisbee's East Cape Offshore fishing tournament, which took place earlier this month, ratcheted up the excitement for the 2021 fishing tournament season in Los Cabos, as the 2021 event smashed records for participation and payouts…the latter breaking the previous record by nearly half a million dollars.
That the ECO, traditionally the least lucrative of Bisbee's trio of annual Los Cabos fishing tournaments, boasted $1,582,975 in cash prizes is big news for the tournaments to follow, as the October and November fishing tournaments in Cabo San Lucas are traditionally the ones with the highest profiles and biggest payouts.
Bisbee's Black & Blue alone topped 4.64 million dollars in 2020, and three of the four biggest Autumn tournaments cleared the million-dollar mark overall. If the ECO is any indication, this year all four could do so.
With that in mind, here's a preview of the big four and what anglers can expect for this year's tournaments: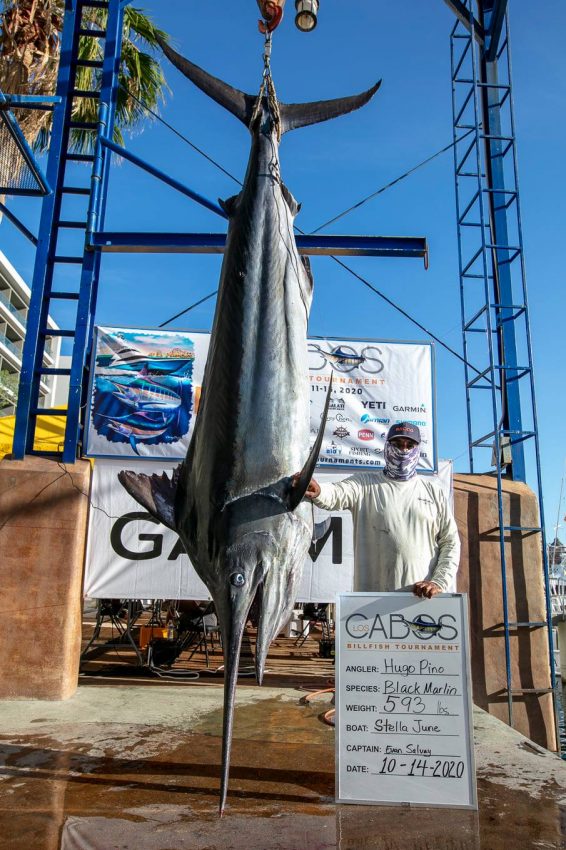 Los Cabos Billfish Tournament – October 10th to 14th
Just as September is El Mes de la Patria, the "the country's month," in Mexico, October is the month of the fishing tournament in Cabo San Lucas. Bisbee's two cash-rich tournaments–the Los Cabos Offshore and Black & Blue–get most of the publicity, but the Los Cabos Billfish Tournament also sends out a siren call to big-game fishermen eager for big-money prizes and jackpots. The biggest moment of last year's tournament, literally, was when angler Hugo Pino aboard the Stella June bagged a whopping 593 lb. black marlin. That catch still wasn't good enough to win the title on total points, an honor that went to team El Suertudo, who caught both qualifying blue and black marlin (over 300 lbs. minimum) to help the team take a home a check for a cool $344,700 dollars, their second consecutive win in the tournament. Total payouts in 2020 at the LCBT hit $742,500, and a cool million is not out of the question in 2021. Base entry is $5000 per team, or 25,000 all-in, across-the-board for all jackpots and prizes.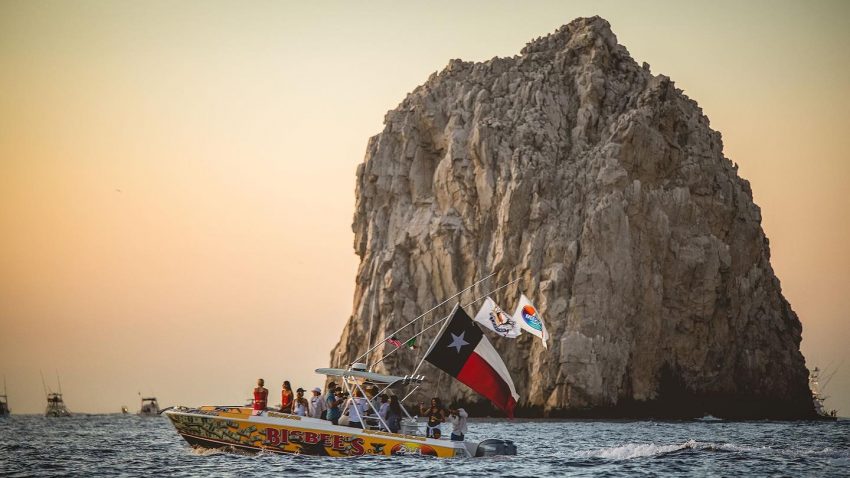 Bisbee's Los Cabos Offshore – October 14th to 17th
Commonly known as "Little Bisbee's," to differentiate it from the "Big Bisbee's" Black & Blue marlin fishing tournament that also takes place each October in Los Cabos, the Los Cabos Offshore dates back to 2002, and is considered a more laid-back, charity focused endeavor than the Black & Blue.
Cash prizes are awarded to the teams with the three biggest qualifying fish in the game and billfish categories at the LCO, and large amounts of fish/meals are always donated to local families in need.
Base entry for teams is $1,500 U.S., with $22,500 necessary for "across the board" entry in all jackpots and challenges. In 2020, the Los Cabos Offshore topped the million-dollar mark for the second year in a row, with prize pools and jackpots totaling $1,457,000 for the 128 participating teams.

Bisbee's Black & Blue – October 19th to 23rd
Oft billed as "The World's Richest Fishing Tournament," thanks to its million dollar payouts, this marlin fishing tournament originally premiered in 1981, and remains to this day the highest profile annual event in Los Cabos. Base entry for this millionaire maker is $5,000 U.S. per team, and requires a $71,500 U.S. outlay across all categories, jackpots and challenges. Prizes are awarded for the top five catches of black and blue marlin, assuming they meet the minimum standards (300 lbs.).
A robust 127 teams comprising 883 fishermen and women competed in the Black and Blue in 2020, as the B&B smashed its own record with $4,649,350 in total prize money. That bested the former mark, set in 2006, of $4,165,960; which for well over a decade had been the largest payout in sport fishing history.

WON Los Cabos Tuna Jackpot Tournament – November 3rd to 6th
The Western Outdoor News has a long history with Los Cabos, dating back to the 1950s, when Baja columnist Ray Cannon's rave fishing reviews helped put the area on the destination travel map. The WON Tuna Jackpot is one of the larger fishing tournaments in Cabo San Lucas, a fixture of the autumn sporting calendar that follows hard on the heels of the Los Cabos Billfish and Bisbee's Los Cabos Offshore and Black & Blue Tournaments. 149 teams made it to Cabo San Lucas for the 22nd annual event in 2020, competing for record cash payouts of over one million dollars ($1,035,700 to be exact). Those numbers officially established it as the largest and richest tuna fishing tournament in the world.

Could all four tournaments top the "milly" mark this year? Could Bisbee's Black & Blue top 5 million in total payouts?
It's all on the table, which is why right about now every fisherman or woman worth his or her salt is making plans to be in Cabo San Lucas this October and/or November.
Because odd are, this will be the greatest fishing tournament season in Los Cabos history, which means some skillful anglers are about to earn a whole lot of money simply for doing what they love best!
Want your business, activity or event featured and promoted by CaboViVO, please be sure to contact us here, thanks…
Saludos from Co-Founders…
Chris Sands and Michael Mattos