Los Cabos posted a record 13 percent growth in tourism during the first quarter of 2022, a historic increase made even more impressive by the destination's rapid rebound from the pandemic-influenced downturn in 2020. By 2021, cape cities Cabo San Lucas and San Jose del Cabo had regained their tourism mojo, as the Capes Region welcomed a robust 2.8 million visitors during the calendar year.
But the numbers kept growing, and the tourists kept coming. By the early months of 2022, tourism numbers hadn't just stabilized at pre-pandemic levels, they were entering uncharted territory. A whopping  325,000 tourists arrived via the Los Cabos International Airport in March of this year, an unheard of 18 percent increase over arrivals during the same time period in 2019.
Are these numbers reflective of a post-Covid travel boom, with American and Canadian vacationers making up for two years of stay-at-home austerity? Or is Los Cabos showing unmistakable signs of long-term growth, both as a tourist destination and as a sought-after new home market? It's not just the tourism numbers that are up, after all. Real estate development is also booming, to the tune of record-breaking sales figures.
The tourism numbers for the rest of 2022 will go a long way towards answering some of these questions. 
With that in mind, here are a few of the most interesting numbers from the Los Cabos Tourism Board's latest statistical overview, released at the end of June.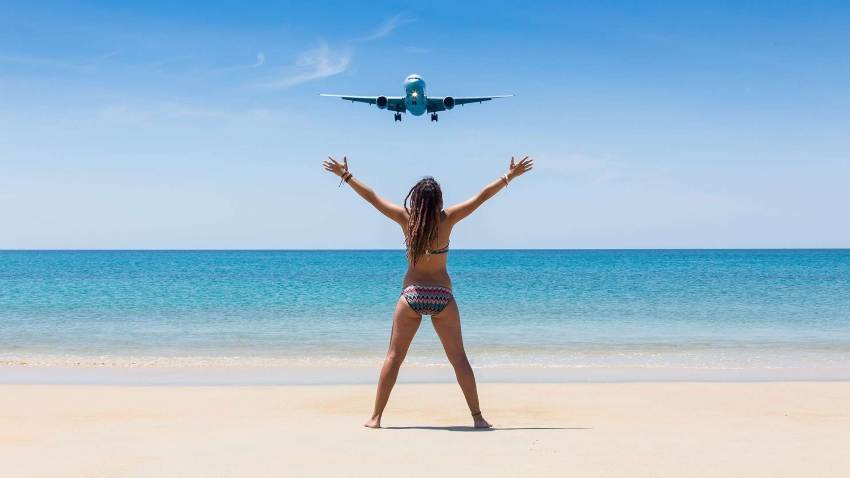 Rest of 2022 Outlook in Los Cabos
There are 1.16 million seats scheduled from the U.S. to Los Cabos during the next six months. That's a 42.6% increase from the same time period in 2019. The following airports are all offering more availability vs. 2019: LAX (+28%), PHX (+61%), HOU (+32%), DFW (+18%), DEN (+112%), CHI (107%) and SEA (+569%). Only San Diego, down 49%, is trending negatively.

From Canada, 10% more seats are expected in the next 6 months, with a 36% increase occurring in June.

Over the next 6 months, available seats will incrase 20.7% from Calgary, 36.9% from Edmonton, and 9% from Vancouver – as compared to 2019. Only Toronto, down 4.3% compares unfavorably with 2019.
Passenger Arrivals in Los Cabos
In May 2022, Los Cabos International Airport welcomed 293,000 national and international visitors, a 27.2% increase in the total number of passengers relative to the same time period in 2019. 

Passengers on domestic flights (106,500) represented 36.4% of total arrivals in May 2022. This marked an increase of 32.5% compared to May 2019.

Passengers on international flights (186,500) represented 63.6% of total arrivals in May. This was an increase of 24.3% from May 2019.
Domestic Air Connectivity to Los Cabos.
The domestic market has 48.6% more available seats scheduled from Jun. – Nov. 2022 than were available during the same time frame in 2019.

The primary airports servicing this massive uptick in availability are in Mexico City (departure for 47% of passengers), Guadalajara (17%), and Tijuana (19%), followed by Monterrey (6%), Culiacan (7%), Leon (1%), and Hermosillo (1%).
International Air Connectivity to Los Cabos
In April 2022, 196,501 passengers arrived at Los Cabos International Airport, which represented a 23.5% increase compared to the same period in 2019. American tourists accounted for 95.7% of the total visitors during April.

International tourism to Mexico dropped 2.5% between 2019 and 2022, but rose 11.6% for Los Cabos. 

Based on numbers from the Los Cabos International Airport, American tourists have increased 25.2% since 2019, while Canadian tourists have decreased 71.4% during the same time period.
Yacht Activity in Los Cabos
22 yachts arrived at the Port of Cabo San Lucas in May 2022. This represents a decrease of 51% compared to the same period in 2019.

77% were medium-sized vessels that measured between 50 and 80 feet in length. 
Cruise Ship Activity in Los Cabos
As of May 2022, cruise ships continue to signal a strong recovery, as the Port of Cabo San Lucas registered the arrival of 24 boats and a total of 54,605 passengers. However, when comparing this with the same period in 2019, it's still a decrease of 29.2%. 

May saw an average of 2,275 passengers per boat, the highest proportion so far in

2022; although 23.3% less than in 2019.
Hotels & Resorts
Hotel occupancy was at 71% for Los Cabos in May 2022, a slight increase over the same time period in 2019. Cabo San Lucas showed a slight decrease relative to 2019, while the Tourist Corridor was slightly up, and occupancy in San Jose del Cabo was significantly up from 2019.

The average hotel stay per person, per night was up to $427, testifying to the region's incredible array of  luxurious accommodations.

The RevPAR (Revenue Per Available Room) for Los Cabos hotels and resorts was $303 in May 2022, a $116 increase over May 2019.
Tourist Surveys for Los Cabos Visitors
As of May 2022, 65% of tourists rated their experience in Los Cabos as better than expected; a slightly better figure than that registered in 2019.

Satisfaction with the airport has also improved compared to 2019.
Want your business featured in our directory and promoted by CaboViVO, please be sure to contact us here, thanks…
Saludos from Co-Founders…
Chris Sands – Writer  and Michael Mattos