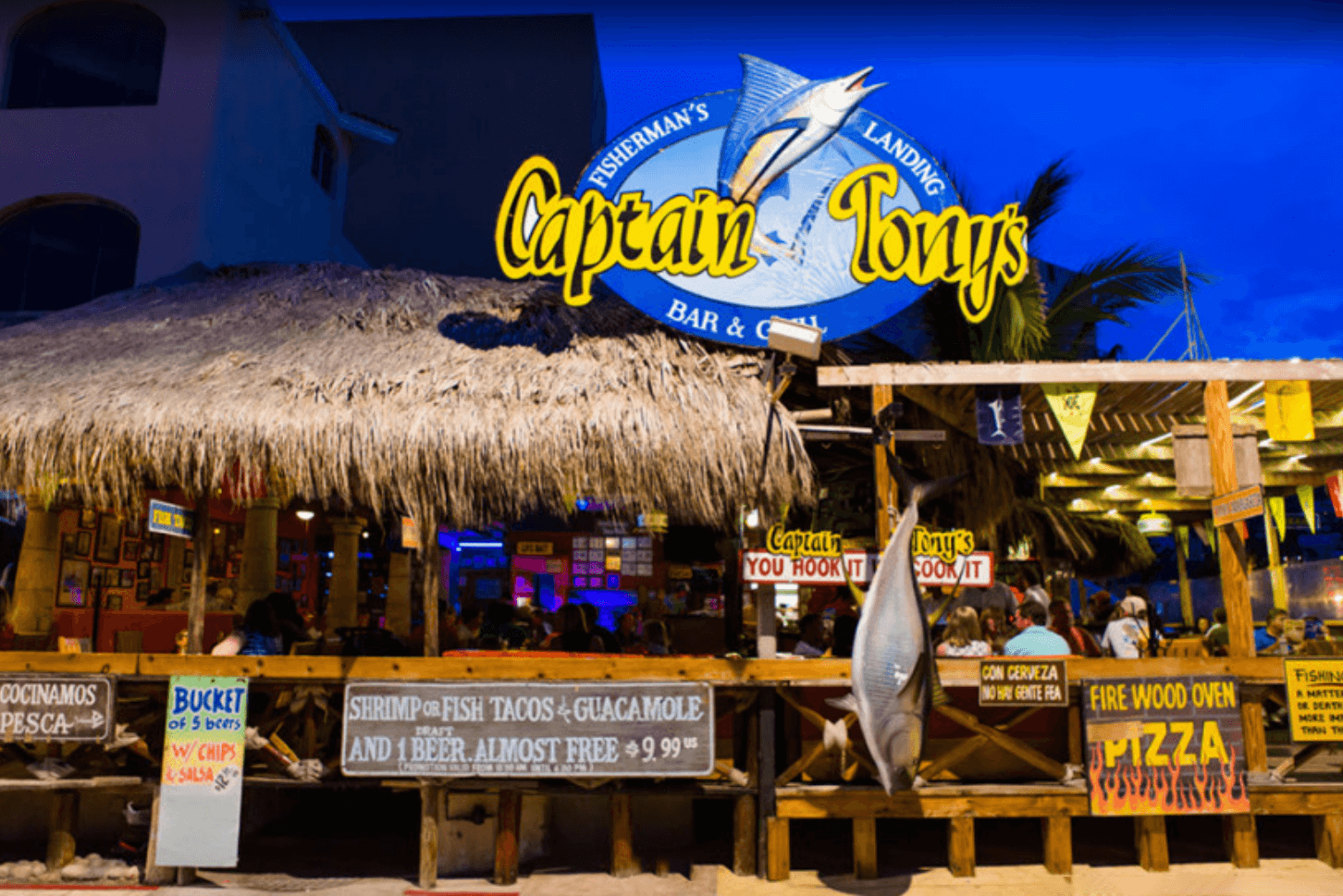 Marina de Cabo San Lucas 58-6 1-E Downtown, Cabo San Lucas 23450 Mexico

,

Cabo San Lucas, Baja California Peninsula, Mexico
Captain Tony's Restaurant located on the Cabo San Lucas Marina next to the Pisces Sportfishing offices and the "World's Biggest Marlin" statue, offers you an extended selection of Mexican food and seafood for both large and small groups. If you are planning a simple family lunch or dinner, a Mexican party with mariachis, or a formal dinner with exquisite food accompanied with a good glass of wine, our experienced staff will be more than happy to attend to you with an excellence in customer service. The most fun for patrons of Captain Tony's Restaurant is the "You hook it, we cook it" concept. In other words, go out and have a great day aboard a boat in a world renowned fishing destination and drop by Captain Tony's afterwards for a phenomenally prepared fish dish, any way you like it. Also on the menu and a favorite are our assortment of tantalizing, wood oven fire baked pizzas and fresh sushi rolls of all types. Catering for private parties is available as are boxed lunches for fishing activities. Operating Hours are from 6AM to 10PM. Open for breakfast, lunch and dinner.
#restaurant #restaurants #drink #drinks #drinking #breakfast #lunch #dinner #fishing #fishing activities #fishingactivities