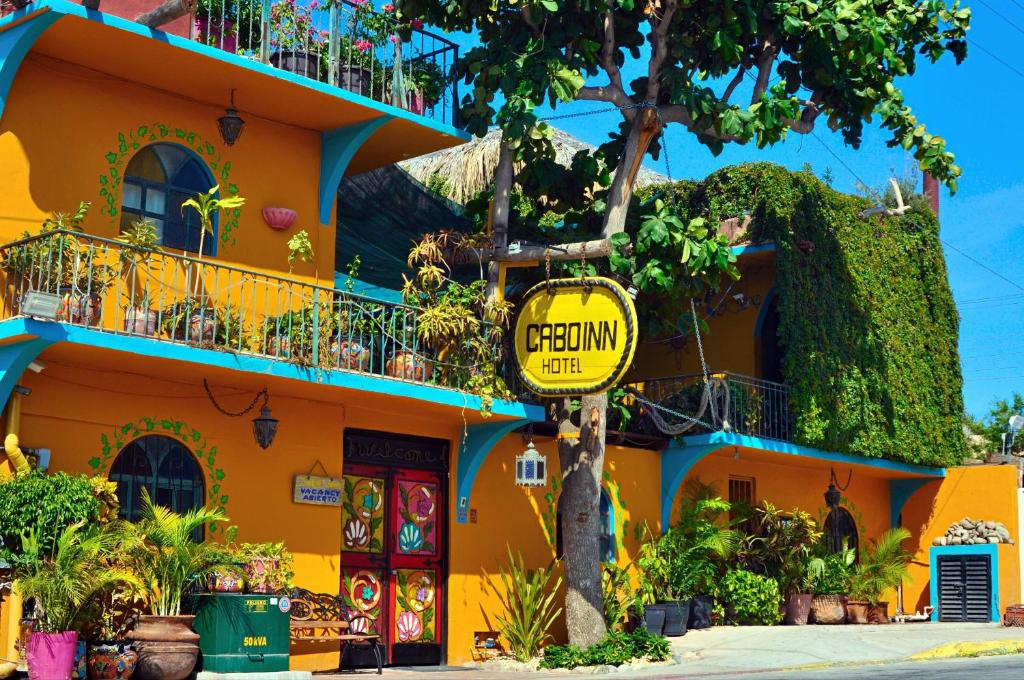 20 de Noviembre, Downtown, Cabo San Lucas, México 23469

,

Cabo San Lucas, Baja California Peninsula, Mexico
The Cabo Inn Hotel was originally built in 1955 and remains a stunning hotel with vibrant colors and traditional Méxican ambiance.
​
Located in the beautiful city of Cabo San Lucas, México, the Cabo Inn Hotel is the perfect place for a fun-filled vacation or relaxing getaway. Our Cabo hotel is dedicated to providing you with quality amenities such as an outdoor social pool, free wireless internet, a shared balcony, sundeck, and more! The goal at our Cabo San Lucas hotel is to ensure you have an excellent stay whether for spring break, winter vacation, or the perfect México getaway.
We'll provide you with an authentic México experience.
#Hotel #Hotels #pool #sundeck #winter vacation #spring break