Festivals in Los Cabos
Los Cabos' ever evolving dining scene is shown off to its best advantage in the region's increasingly packed calendar of food and wine related events, which spotlight the creativity of Los Cabos' top chefs, but also celebrate traditional local specialties like freshly sourced seafood and organically grown fruits and vegetables.
For those seeking a true taste of Los Cabos–from food festivals in cape cities Cabo San Lucas and San José del Cabo to fairs and fiestas in Todos Santos and beyond–here's a basic guide to the biggest events on the local culinary calendar: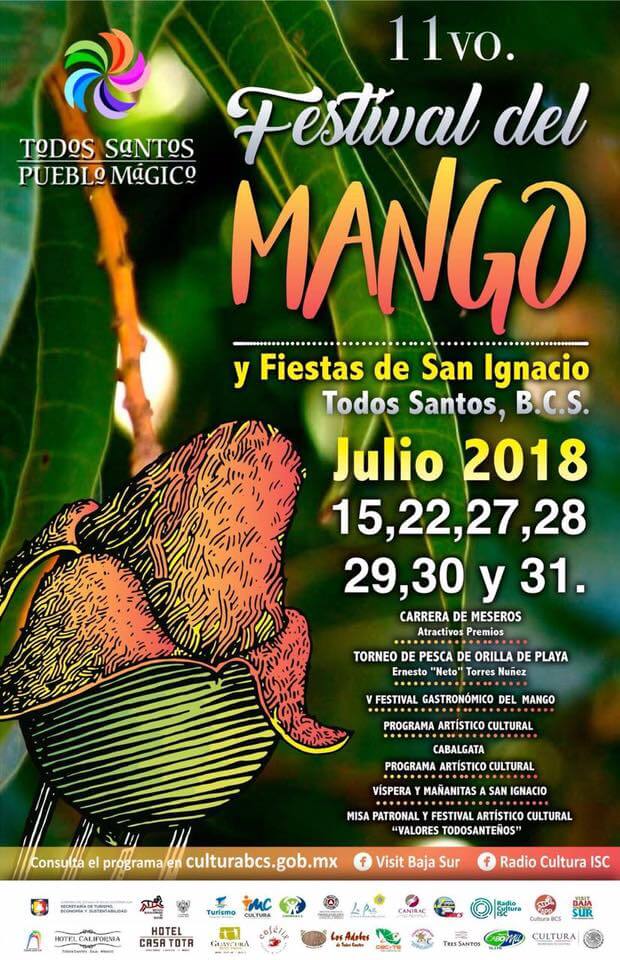 Summer Harvest Festivals
Each July, when the pitahaya ripens, the residents of the small organic farming community Miraflores (in English, "Behold the Flowers") celebrate with a lively weekend harvest festival. Pitahayas are a fruit derived from the organ pipe cactus, and are extraordinarily rich in antioxidants, which may account for the legendary longevity of Miraflores residents.
Pitahayas were the favorite food of the region's indigenous inhabitants, the Pericú, and thus also have a strong cultural and historical component. The annual "feria" always boasts a variety of traditional activities, including the crowning of a festival queen, a pitahaya gathering contest, and a vast array of food and drink, much of it featuring the region's signature fruit.
Pitahayas may be the most emblematic fruit in Baja California Sur, but the  most ubiquitous are mangoes. You can reach up and take them off the trees at many area resorts and restaurants, and during summer months, freshly squeezed mango juice becomes a delicious daily treat for residents and visitors alike.
A trip to the annual Todos Santos Mango Festival–traditionally held in late July or early August–inevitably heightens one's appreciation for what can be done in the name of this luscious tropical fruit; mangate, for example, a dessert typical of the region, always offers a delicious tasting experience.
For more information, visit visitloscabos.travel/ or todossantos.cc/.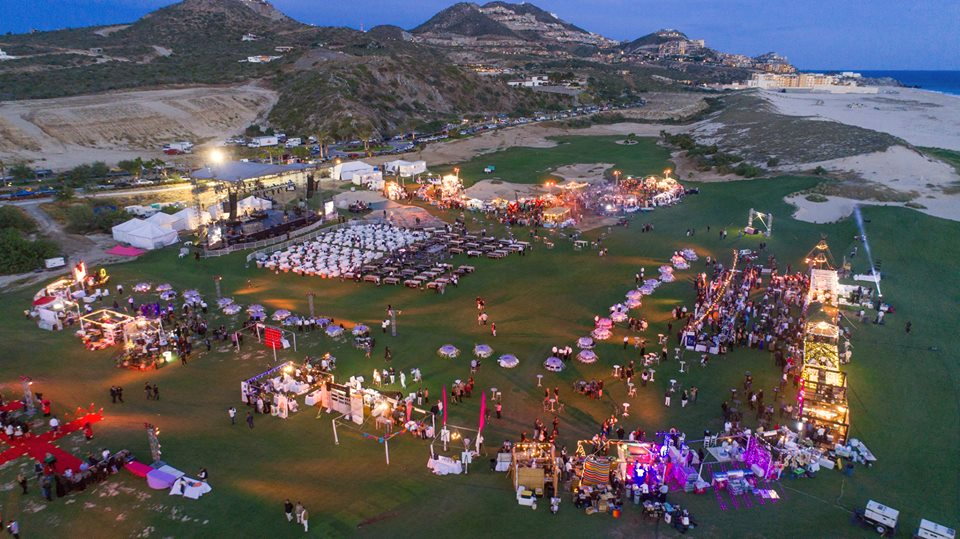 Sabor a Cabo International Food & Wine Festival
The region's biggest culinary festival, called Sabor a Cabo, is held each year in early December, and draws over 3,000 guests to an outdoor site in Los Cabos to sample food and wine, and enjoy live musical performances (past performers include Grammy winner Lila Downs, legendary Mexican rock band Maná, and elemental R&B superstars Earth, Wind & Fire). The main event–which rotates to various local venues–is always preceded by smaller auxiliary events, including a country food and wine tasting that shows off the area's incredible organically grown produce and fresh local seafood. Dates for the 13th edition will be announced later this year. In the meantime, you can sample the wares from the festival's 50 to 60 participating chefs by having dinner at virtually any notable local restaurant.
For more information, visit saboracabo.com/en/.

Sabores de Baja Festival in Miraflores
The small town of Miraflores is notable for several reasons, including the unusual longevity of its residents and its annual summer harvest festival celebrating pitahayas, the favorite fruit of the area's indigenous inhabitants. Mainly, though, it is known as the foremost organic farming community in the Los Cabos municipality, the place the region's best restaurants go to source their produce. It's the perfect place, in other words, to host an organic food festival that focuses on the traditional cuisine and culture of Los Cabos. Sabores de Baja (sabores translates as tastes or flavors) is expected to return for its 3rd annual edition in April 2019.
For more information, visit www.festivalsaboresdebaja.com/en/.

Gastrovino Baja Food & Wine Festival
Aside from the annual Sabor a Cabo shindig in Los Cabos, Gastrovino is the biggest food and wine festival in Baja California Sur. Held each April or May in the state's only pueblo mágico, Todos Santos, Gastrovino is organized by the owners of a local wine and olive oil shop called La Bodega de Todos Santos, and features a weekend chockablock with tantalizing tasting opportunities. The pairing dinner at legendary Hotel California is one of any recurring highlights, but the "Big Cheese," so to speak, is the Sunday main event on the town square. There, dozens of wineries from Baja's Valle de Guadalupe share their palate-pleasing wares, as do many of the region's best restaurants. Live music is also a staple, as is a silent auction to benefit local programs for children.
For more information, visit gastrovino.mx.

Taco Fest Los Cabos at Casa Dorada
Los Cabos' top chefs converge on the luxurious beachfront Casa Dorada resort each April, where they compete to produce the most delicious variation of Mexico's signature comfort food: the taco. The winners are traditionally the guests, who get to sample creative taco entries from some of the area's most talented culinary craftsmen. Live music is also a popular feature.
For more information, visit www.casadorada.com.
Want your business, activity or event featured and promoted by CaboViVO, please be sure to contact us here, thanks…
Saludos from Co-Founders…
Chris Sands – Writer  and Michael Mattos