In México there is always music. You hear it everywhere….not just at bars or nightclubs, but in shops and restaurants, and in the streets from wandering mariachis.
Music is so much a part of the fabric of the Mexican experience that virtually all events can be characterized, to a greater or lesser extent, as "music festivals."
That's particularly true in Los Cabos. For instance….
Bisbee's Black & Blue, the world's richest fishing tournament, kept anglers reeling long after the final weigh-in in 2017 thanks to a concert from David Pack's Legends Live, a collection of musicians from some of the biggest rock bands of the 1970s and 80s.
Sabor a Cabo, the Los Cabos region's biggest food festival, has boasted appearances from top chefs and from Mexican supergroup Maná and soul/funk legends Earth, Wind & Fire, among others.
The Stars & Stripes Golf & Fishing Tournament, similarly, pairs its daytime attractions with some nighttime music from headline-grabbing rock stars like Sammy Hagar. Wherever one turns, in other words–whether to food and wine events, sporting competitions or cultural to-dos–music is there, too.
But while it's true that every big event in Los Cabos comes complete with music, there are only a dozen or so where music is the unquestioned focus, the centerpiece attraction. Most are rooted in classic rock n' roll, but a select few showcase other musical styles.
With that in mind, here are five of our favorites: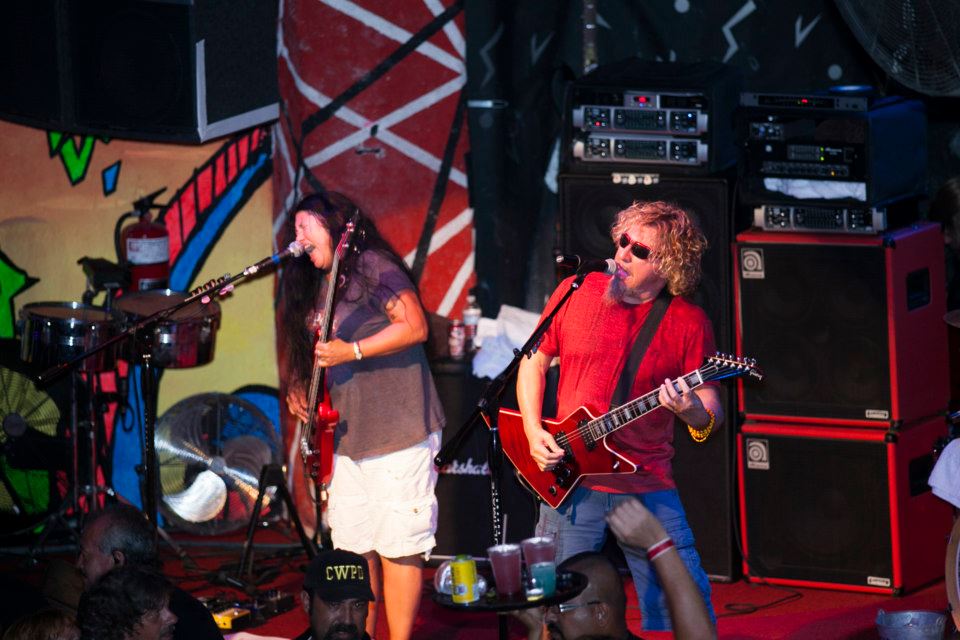 Sammy Hagar Birthday Bashes at Cabo Wabo Cantina
Every year since 1990, loyal "Redheads" from around the world have flocked to Cabo San Lucas for Sammy Hagar's Birthday Bashes at Cabo Wabo Cantina. In 2018, the former Van Halen and Montrose celebrates his 71st year on the planet with an all-star cast of visiting musicians–including The Circle members Michael Anthony, Jason Bonham, and Vic Johnson. Shows are scheduled for October 9, 11 and 13. General admission tickets are available to winners of a random drawing, but those who aren't selected will still have an opportunity to attend, as some dinner show tickets are always made available in early October on a first-come, first-serve basis.
For more information, visit www.cabowabocantina.com/cabo/.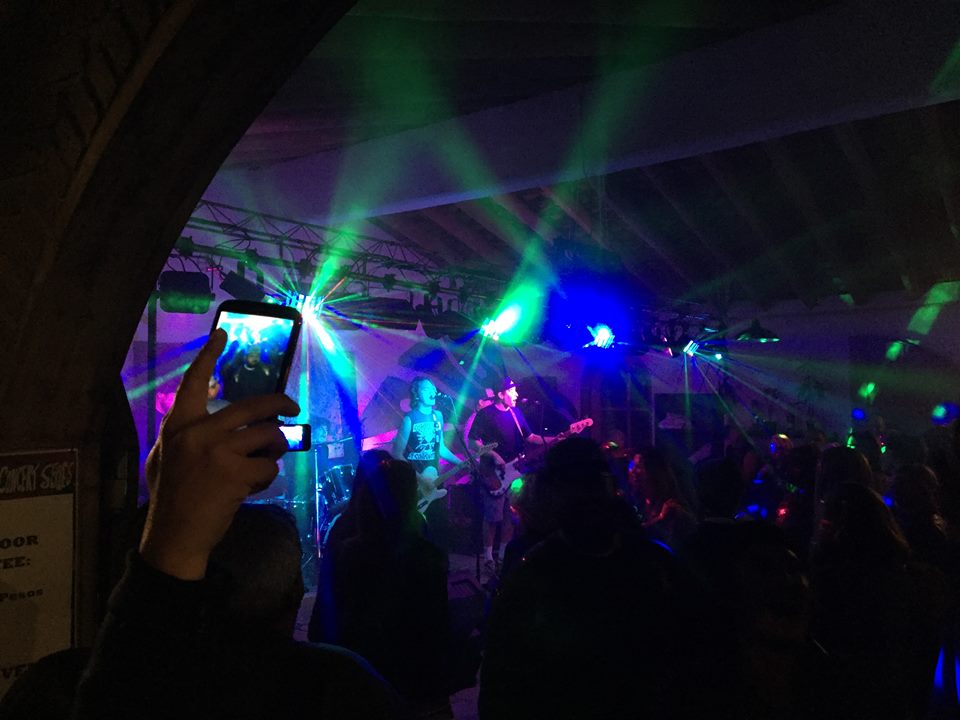 Tropic of Cancer Concert Series
Okay, this one isn't actually in Los Cabos….but the peninsula's original pueblo mágico, Todos Santos, is only a one-hour drive from Cabo San Lucas, and this event has some serious rock star pedigree….so we're breaking our own rules.
Former R.E.M. guitarist Peter Buck pioneered jam culture in Todos Santos with this annual music festival, which brought in high-profile musicians for performances at the landmark Hotel California, as well as the town's picturesque main plaza. Buck's festival went on hiatus after he made some controversial comments about local politics at the 2016 event, but the music lives on. The freshly minted Tropic of Cancer Concert Series premiered in 2017, and returns for a third outing in 2019, with the now usual all-star lineup appearing January 10th through the 20th.
For more information, visit www.tropicofcancerconcertseries.mx.

Jazz Weekend in San José del Cabo
This year saw the 6th edition of San José del Cabo Jazz Weekend, a festival dedicated to the freewheeling American musical style held yearly at the popular Plaza del Pescador, an outdoor mall across from San Jose del Cabo's scenic, resort-lined Playa Hotelera. Plaza del Pescador has only been around for a few years, but has quickly established a reputation for itself as a music venue, thanks to tenants such as Jazz Tapas Café and Rock&Brews, the restaurant chain started by KISS members Gene Simmons and Paul Stanley. Admission is always free for this two-day music fest in February, which features a talented array of jazz musicians. Latin jazz, as might be expected, is particularly well represented.
For more information, visit sanjosejazzweekend.com.

Fiesta de la Música
In 1981 a French director of music and culture, inspired by a statistic that claimed half the country's children played a musical instrument, began dreaming of a way to engage this musical spirit en masse. Soon after, in 1982, the first Fête de la Musique was held in Paris, where it was scheduled to coincide with the summer solstice, the longest day of the year.
Flash forward 36 years, and the Fête de la Musique is no longer solely a French celebration, but a worldwide phenomenon that takes place annually in over 450 cities in 12o countries around the globe. For the past 10 years, that list of cities has included San José del Cabo, the oldest and most populous of the two cape cities (Cabo San Lucas is the other) that comprise the modern-day municipality of Los Cabos. In San José, however, the celebration is known by its Spanish name, La Fiesta de la Música.
Over the past decade, the Fiesta de la Música has become so important and so beloved by the local community that it's now considered the premier music festival in Los Cabos. Certainly, it's the most robustly attended, drawing over 25,000 people annually. The 2018 edition featured more than 100 bands and musical acts performing throughout the city's historic downtown area. Expect the number to rise in June 2019.
For more information, visit www.fiestadelamusicaloscabos.net.

International Concert Music Festival in La Paz
Okay, this isn't technically in Los Cabos either. But if you love classical music, this yearly festival in Baja California Sur's capital city is definitely worth the two-hour road trip.
Classically trained musicians from countries around the world come together each autumn in beautiful La Paz to provide five nights of memorable music at the elegant Sala de Conciertos, a performance venue in the downtown heart of the city. Featured composers in years past–this year marks the ninth edition–have included Beethoven and Debussy.
For more information, visit www.facebook.com/SCONLaPaz/.
Want your business, activity or event featured and promoted by CaboViVO, please be sure to contact us here, thanks…
Saludos from Co-Founders…
Chris Sands – Writer  and Michael Mattos